Long time no post :P. Regardless I've got something fun, pricey and Goemon… Ganbare Goemon 3 - Shishi Juuroku Hyoue no Karakuri Manjigatame!
This along with Gokujou Parodius - Kako no Eikou o Motomete (Japan) were on Yahoo! and went really high, higher than I wanted to go. None the less, very worth it. At first glance, just slight differences, events slightly off, doors don't slide open, pixel placement different… boring, basically final. BUT WAIT! Debug fly mode!!
In debug mode you can fly around, getting to any area quickly, but hitting the L trigger. You can also hit L trigger and max out your money. There's probably more to it, but it's hard to play without being able to read it.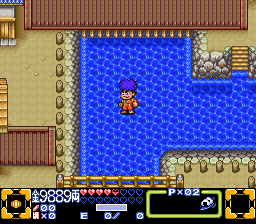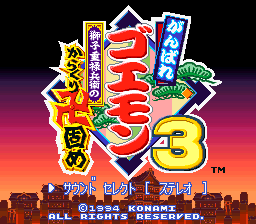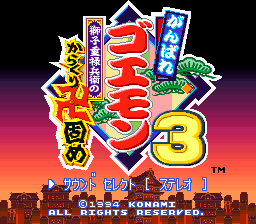 2-Up Swipe Onion Skin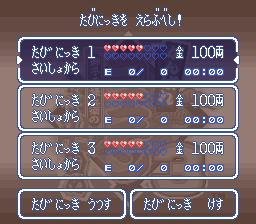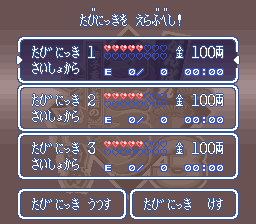 2-Up Swipe Onion Skin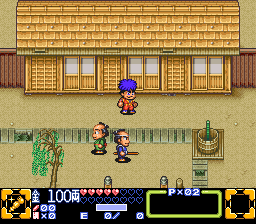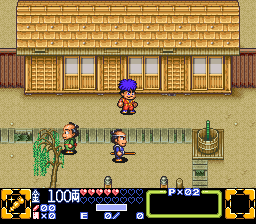 2-Up Swipe Onion Skin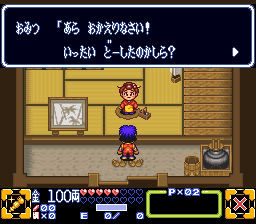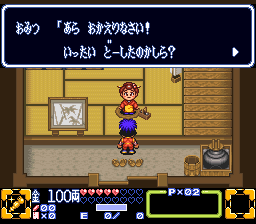 2-Up Swipe Onion Skin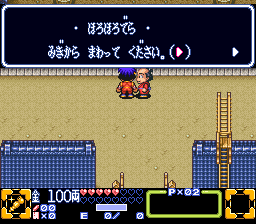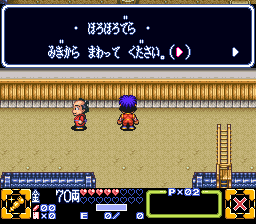 2-Up Swipe Onion Skin
A gameplay video play through played by Kiddo Cabbusses | サテラビュー好きの外人さん:
---
Download